Publish Perks - Super Powers for your Blog
Subscribe for Updates
Get notified about new posts on MatthewHall.com
Powered by Publish Perks
15 months ago, I set out to create a project every month in 2022 and blog about it. You're not reading that wrong. I didn't typo the number of months in the year. I'm just slow!
After a year of being (mostly) on time, this final project ran well over my deadline. I could make many excuses, but I'm happy to have it wrapped up!
This is my most ambitious project of the year and something I've wanted to build all year long: Substack-style functionalities for any blog!
The first iteration of Publish Perks focuses on the essential feature of Substack that many blogs still need: Great newsletters. The last few years have seen the resurgence of newsletters, caused mainly by the surge of Substack authors. It's one of the most popular methods of consuming written content, and many blogs don't offer it!
Most blogs need help mangling together features from different platforms to get a seamless newsletter feature. For example, many connect a Mailchimp newsletter with a serverless function to create subscriptions. Unfortunately, it's a very complex and fragile setup for something that should be easy: sending an email for every new blog post.
I've been mulling over this problem for months and am so happy to finally have it released.

Product
I built Disc Dispatch to figure out some of the technical parts of building a newsletter platform. They're not easy! That knowledge was the essential building block to getting started.
Unlike anything else I built in 2022, Publish Perks is a complete Software as a Service platform with user accounts, an admin interface, an end-user interface, and emails it needs to send. There are lots of moving pieces!
On the admin side, it's pretty simple today. Some high-level analytics, the ability to see your posts and subscribers, and the information for including the newsletter in your website or blog.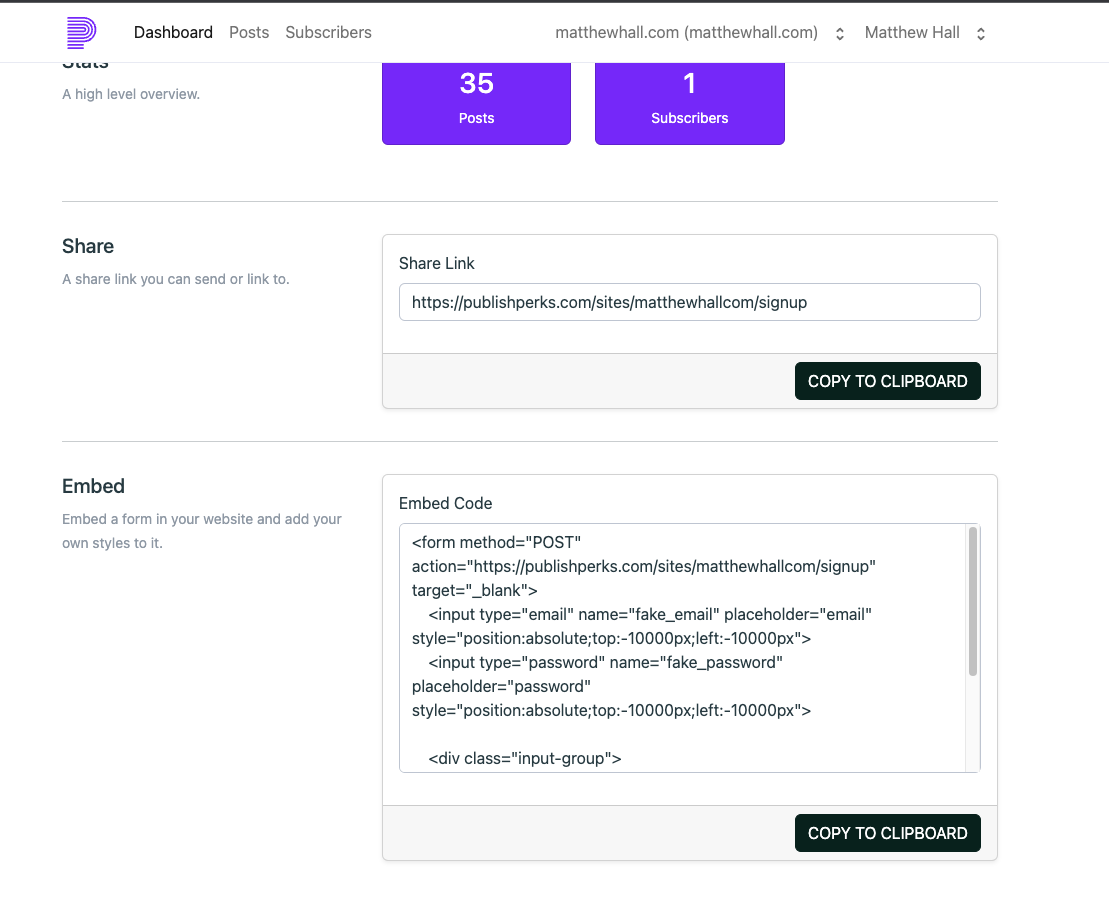 All you need to do is signup with your RSS feed, add the form to your site, and you're done! Anytime you make a new blog post, it will send an email to all of your subscribers.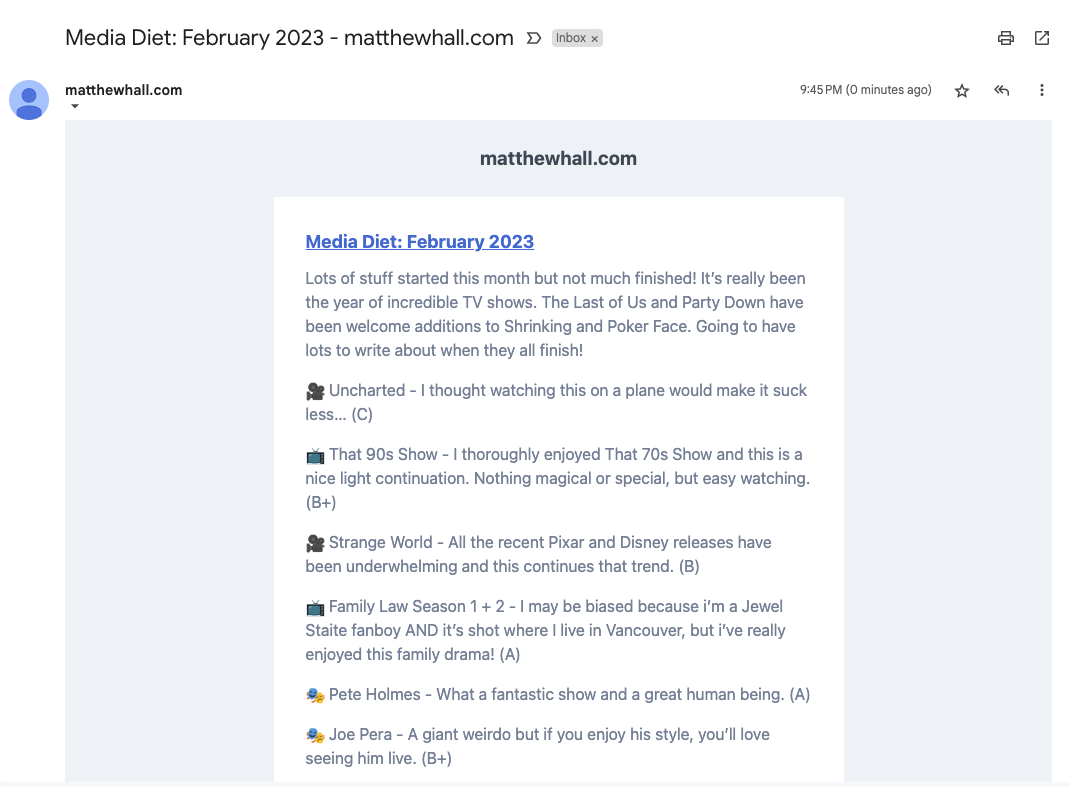 Future
I started with Newsletters, but that's not where I want to end it.
I'd love to continue building out some basic analytics of your newsletter and your RSS feed. As a long-time Feedburner user, I miss seeing those stats before Google shuts it down!
Comments are another part of the blog ecosystem vastly underserved in modern blogs. The existing solutions are either scammy, unfriendly to non-developers, relying on Github, or just convoluted. A simple, clean comment infrastructure needs to be more robust.
In the long term, vision is the most critical part of Substack: Payment collection and cross-promotion of blogs. These are the hardest to create but some of the most valuable to bloggers.
How many of these am I actually going to build? We'll see! Not going to make any promises. A lot depends on how much I end up blogging and the traction I get from other blogs.
Conclusion
Thank you for reading my last in a year (well, 15 months) of projects. Subscribe to my newsletter to read my reflections on this project.
Have a blog that doesn't have a newsletter? Give Publish Perks a try completely free of charge.
If you have any feature suggestions, please shoot me an email. I'm more than happy to hear them!
Subscribe for Updates
Get notified about new posts on MatthewHall.com
Powered by Publish Perks
comments powered by

Disqus