Prototyping a Disc Golf Pannier Bag
Subscribe for Updates
Get notified about new posts on MatthewHall.com
Powered by Publish Perks
I've been an avid disc golf player for most of my adult life. Last year in 2021, I played 105 rounds — almost once every 3 days!
I also am a bag addict. I'm always searching for the optimal bag. I've gone through at least a dozen backpacks over the last decade.
So, of course, my obsession extends to Disc Golf. I've tried numerous bags to find the perfect fit for me.
For the last year, I've been almost exclusively biking to play disc golf and am always pained to throw the bag over my shoulder and have it bouncing around while I ride.
I looked around online and was amazed that no one had built this before! The bike racks at my local course, Queen Elizabeth Park in Vancouver, usually overflow with bikes in the summer.
So this led me to a perfect project… Building my very own disc golf pannier prototype!
The Prototype
None of my previous bags were a good fit for a pannier. I needed to find something longer to better mount against the bike.
Initially, I considered one of the many disc golf backpacks but decided against it. I don't need that many discs!
Then I stumbled upon the MVP Disc Golf Competition Bag, and it seemed perfect for my needs! Just long enough to fit a pannier mount, holds a very reasonable 18 discs, and looks great.
I tracked down a hardware kit for converting any bag to a pannier, poked some holes in the bag, and attached the pannier rack to the bag. It was that easy!
What's Next?
I love this bag. It's been so perfect. But, I want to try making it a genuine product made by an actual manufacturer. At the very least, go through the next phase of having complete prototypes made and go from there!
Interested in taking a prototype bag for a test run? Have feedback on what could make the pannier better? Please reach out!
See you on the course!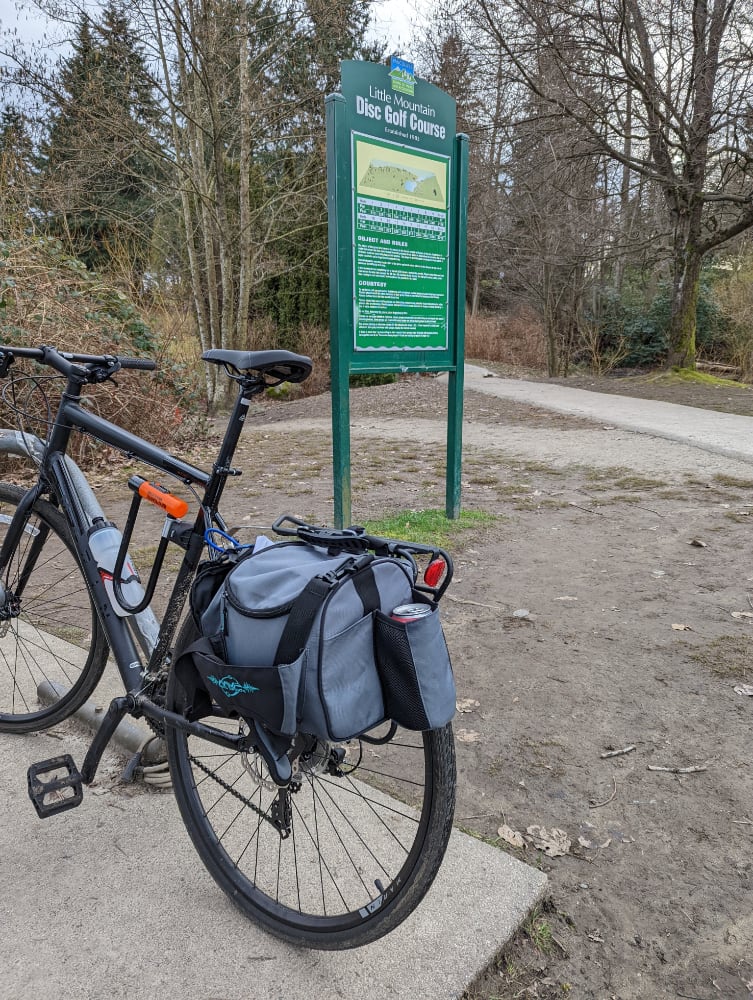 Subscribe for Updates
Get notified about new posts on MatthewHall.com
Powered by Publish Perks
comments powered by

Disqus