Travel Gear: 2022 Edition
Subscribe for Updates
Get notified about new posts on MatthewHall.com
Powered by Publish Perks
I've traveled a lot in 2022 — The most trips of any year in my life. I'm just wrapping up the last trip for the year (that is currently planned, at least) and have been reflecting on the gear I choose to take traveling with me.
Backpack: Aer Flight Pack 2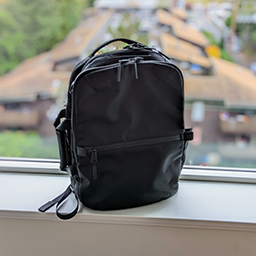 Since 2019
I don't know if anyone will make a more perfect travel backpack than Aer has managed. It's an ideal size, with all the suitable compartments, in a very logical layout. I can fit my laptop, iPad, and VR headset in the main section without any issues.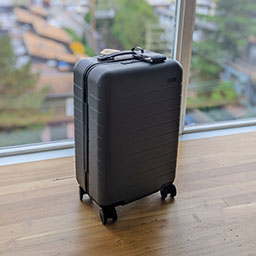 Suitcase: The Carry-On from Away
Since 2021
After years of being frustrated with my 2 wheels Travelpro Platinum Magna 2 (2017) and continually running into airplane seats with it, I upgraded to a 4 wheel bag. I picked the aptly named "Carry-On" from Away. It's served me very well, and I am ecstatic about the upgrade. I've found I enjoy the hard shell style of bag — I was always trying to fit too much in the soft bags and pushing them to their limits.
Laptop: MacBook Pro 14" 2021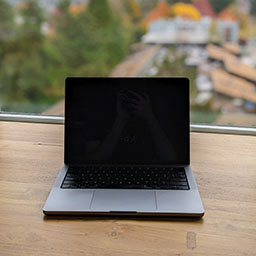 Since 2021
The new M1 MacBooks have been a life changer. The speed and battery life blend are perfect for traveling and working from home. Before this generation of MacBooks, I explored the other laptops that were out there, both running Linux and Windows. However, I've yet to find anything that beats the M1 MacBooks for battery life, the efficiency of use, and reliability.
Tablet: iPad Pro 3rd Gen Wi-Fi + Cellular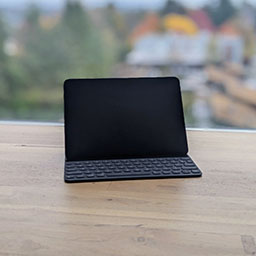 Since 2019
I'm embarrassed to say that my iPad really only has 3 jobs:
Watching TV/Movies on flights
An external monitor when traveling
Writing in Ulysses For such a powerful machine, it has been sorely misused. It is absolutely fantastic for those few tasks, though! The only reason I went with the iPad Pro was to have USB-C charging — if I was to buy something today, I would go with the new USB-C iPad instead.
Earbuds: Jabra Elite 7 Pro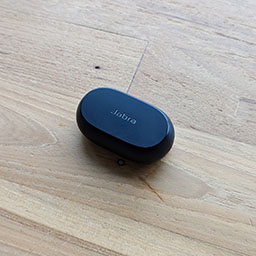 Since 2022
An unnecessary upgrade was caused by my losing my Jabra Elite 85t (2021) on a winery tour in France. I've been a longtime user of Jabra earbuds and am continually impressed with them. Very comfortable to wear for long periods and have excellent battery life.
Headset: Jabra Evolve2 85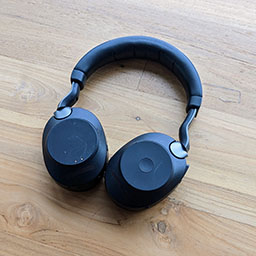 Since 2020
For all my love of the Jabra earbuds, the Jabra headsets could be better. I find them to randomly disconnect often. In addition, the sound cancellation is mediocre, and the companion software is slow and buggy. Despite those issues, it's still the best headset I've seen for work purposes. Having a boom mic that folds in is essential for traveling. The microphone is incredible and blocks out background noise. I look forward to seeing a future Jabra headset that improves its flaws.
Charger: iSmart 65W 2 USB C Ports + 2 USB A Ports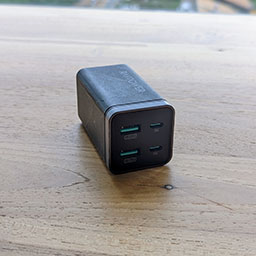 Since 2021
If you've noticed on this list, everything here charges over USB-C. This is because I've prioritized devices that utilize USB-C to make my life much easier when traveling. I generally bring two USB-C cables in my back with this charger, and it's all I ever need. An added bonus with this charger is the detachable power cable. I can swap it with a European line rather than dealing with a power adapter when I travel.
Battery Pack: Anker PowerCore+ 26800mAh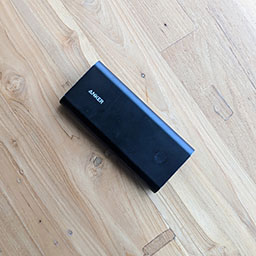 Since 2017
Has 45w of Power Delivery USB-C that can charge my laptop or iPad, so I've never needed to replace it or upgrade! A beefy battery has often helped me in a tight spot.
eBook Reader: Kindle Paperwhite 5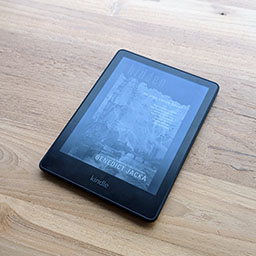 Since 2021
I read a lot — usually a book every week. Kindle has been my primary reading device for almost a decade, and I generally upgrade when there's a compelling reason to. USB-C was the reason for the Paperwhite 5! My Kindle was the last item in my bag to use Micro USB.
Camera: Pixel 6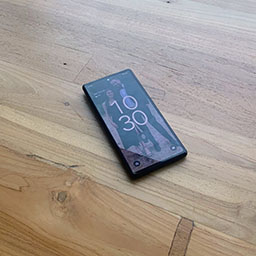 Since 2021
I started off the year trying to travel with a Sony A7C. It was just too much camera for me, and I always brought it out of my bag. The Pixel camera was getting used for 90% of the photos I was taking, so I sold the A7C and now use the Pixel as my primary camera.
Subscribe for Updates
Get notified about new posts on MatthewHall.com
Powered by Publish Perks
comments powered by

Disqus